Source: Qanon
Do not let them DIVIDE you.
TOGETHER you are STRONG.
TOGETHER YOU WIN.
Your vote matters!
Re_read drops re: Polls
https://www.oge.gov/web/oge.nsf/Resources/Political+Activities
https://osc.gov/resources/ha%20pamphlet%20sept%202014.pdf
Q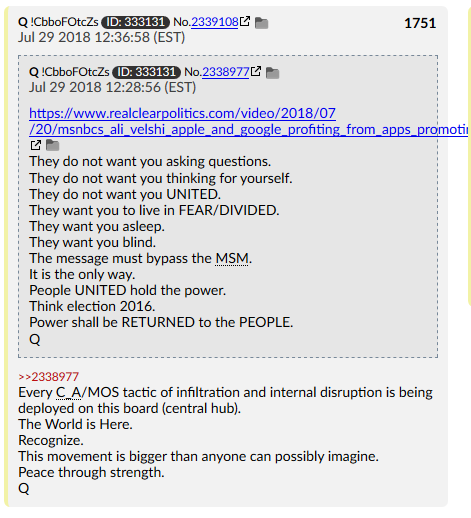 "We have to bypass the media in order to get straight to the people."
"We've gone around them like no one in history has gone around them."
-POTUS @ tonight's rally
Think MSM attacks re: Q (We, the People).
Q
"We have to bypass the media in order to get straight to the people."
"We've gone around them like no one in history has gone around them."
-POTUS @ tonight's rally
Think MSM attacks re: Q (We, the People).
Q